Posted by Anonymous
Thanx for sharing such useful post keep it up[more ...]
09/25 00:30

Posted by Anonymous
Positive site. where did u come up with the inform[more ...]
09/24 04:31

Posted by Anonymous
Positive site. where did u come up with the inform[more ...]
09/24 04:29

Posted by Anonymous
I'm getting excited about this kind of beneficial [more ...]
09/21 23:16

Posted by Anonymous
Using an effective professional EDB to PST recover[more ...]
09/21 03:12

Posted by Alaina
I have recently planned to travel Malaysia from US[more ...]
09/20 06:10

Posted by Anonymous
I esteem your attempts in setting Independent Call[more ...]
09/20 03:30

Posted by Anonymous
I concur, some incredible tips to help anybody wit[more ...]
09/19 08:25

Posted by Anonymous
This is truly a decent and instructive, containing[more ...]
09/19 08:22

Posted by Anonymous
The OST to PST converter software enables data rec[more ...]
09/19 06:04

License Plate Frames
Support the Truth


"SKEPTIC"




"It`s Natural"




"Liberty"

* MORE *
Strong and durable metal license plate holder. Uses full color high resolution images. UV and Water Protection. Satisfaction Guaranteed

You can now visit us on your mobile phone! Simply goto http://GlobalWarmingHoax.com on your mobile phone or PDA to get started!
Video "The Cloud Mystery", The Case For Cosmic Rays
Admin
, Tuesday 15 February 2011 - 22:33:34 //

comment: 17
//

// Font Size -
Increase
/
Decrease
/
Reset
Henrik Svensmark and several other leading climate scientists make an excellent case for cosmic rays and the solar magnetic field as the cause of global warming.No Longer Supported
In this excellent series of videos the case is made that cosmic rays and the sun's magnetic field are behind global warming. Henrik Svensmark presents very compelling evidence that when ever the sun's activity increases it`s magnetic field has a major effect on cosmic rays reaching the earth. As the magnetic field increases few cosmic rays reach the earth, and thus fewer clouds are formed, and thus increased warming. The sun's magnetic field has more than doubled in the last 100 years.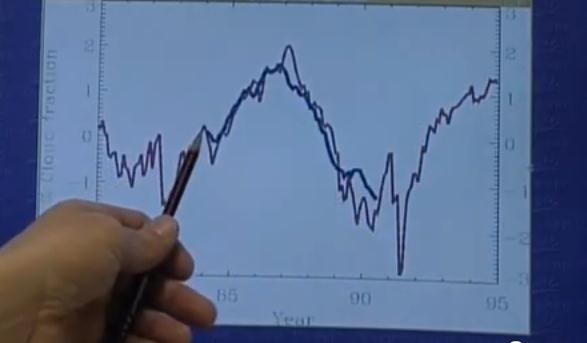 Part 1 of 5
Part 2 of 5
Part 3 of 5
Part 4 of 5
Part 5 of 5
h/t user: stopsmokingpot
Share or Bookmark this Article Using:
| furl

| reddit

| del.icio.us

| magnoliacom

| digg

| newsvine

| Stumble_it

| Facebook

| Google

| Fark

| Sphere

| Netscape

| Technorati

| Yahoo!

|
Add to Favorites and Additional Bookmarks:
GlobalWarmingHoax.com - Where the Truth Heats Up ™
Threads: 2263 | Replies: 1278 | Views: 7819174