»
Crystal Serenity AKA Stucky McStuckBoat Sets Out On Historic Voyage


By Elmer Beauregard Yesterday the Crystal Serenity AKA Stucky McBoatStuck left port from Seward Alas ...

»
After Brexit, Clexit


Summary Statement by Viv Forbes, Founding Secretary of Clexit Harmful, Costly, Unscientific Climate ...

»
Trump-ing Hillary on EPA and Global Warming


By Steve Milloy, Breitbart.com If he lives up to his campaign rhetoric, a President Donald Trump wou ...

»
Jimmy Kimmel: Totally F**king Wrong on Climate Change


By James Delingpole, Breitbart.com Jimmy Kimmel is great. Probably the most relaxed, amiable, and fu ...

»
Obama's Violating the Constitution by Not Submitting Climate Treaty to Senate


The Daily Signal Today at United Nations Headquarters in New York City, Secretary of State John Kerr ...
»
Re-examining Cook's Mt Read (Tasmania) Chronology


In today's post, I'm going to re-examine (or more accurately, examine de novo) Ed Cook ...

»
Esper et al 2016 and the Oroko Swamp


Jan Esper, prominent in early Climate Audit posts as an adamant serial non-archiver, has joined with ...

»
Gergis and Law Dome


In today's post, I'm going to examine Gergis' dubious screening out of the Law Dom ...

»
Joelle Gergis, Data Torturer


In 2012, the then much ballyhoo-ed Australian temperature reconstruction of Gergis et al 2012 myster ...

»
Gergis


redirect to here

»
Are energy budget TCR estimates biased low, as Richardson et al (2016) claim?


A guest post by Nic Lewis   Introduction and Summary In a recently published paper (REA16), Mar ...

»
Deflategate: Controversy is due to Scientist Error


I've submitted an article entitled "New Light on Deflategate: Critical Technical Errors ...

»
Schmidt's Histogram Diagram Doesn't Refute Christy


In my most recent post,  I discussed yet another incident in the long running dispute about the inco ...

»
Gavin Schmidt and Reference Period "Trickery"


In the past few weeks, I've been re-examining the long-standing dispute over the discrepancy b ...

»
Objective Bayesian parameter estimation: Incorporating prior information


A guest article by Nic Lewis Introduction In a recent article I discussed Bayesian parameter inferen ...

Posted by Anonymous
We here come out with the best essay writing servi[more ...]
08/25 23:02

Posted by Anonymous
http://thesiswritingservice.co.uk We come out with[more ...]
08/24 23:19

Posted by Anonymous
http://dissertationwritingservice.co.uk is an onli[more ...]
08/24 00:45

Posted by Jack Thomas
Assignment writing services have become very impor[more ...]
08/23 03:09

Posted by Anonymous
You can recover deleted text messages from Samsung[more ...]
08/22 03:22

Posted by Anonymous
how to recover deleted photos from Samsung galaxy [more ...]
08/22 03:19

Posted by Anonymous
You can recover deleted text messages from iphone [more ...]
08/22 03:16

Posted by Anonymous
You can try this android data recovery to recover [more ...]
08/22 03:15

Posted by Anonymous
Here are some tips to recover lost data on android[more ...]
08/22 03:13

Posted by Anonymous
Thanks for this marvellous post.<a href="http:/[more ...]
08/18 03:01

License Plate Frames
Support the Truth


"SKEPTIC"




"It`s Natural"




"Liberty"

* MORE *
Strong and durable metal license plate holder. Uses full color high resolution images. UV and Water Protection. Satisfaction Guaranteed

You can now visit us on your mobile phone! Simply goto http://GlobalWarmingHoax.com on your mobile phone or PDA to get started!
Video "The Cloud Mystery", The Case For Cosmic Rays
Admin
, Tuesday 15 February 2011 - 22:33:34 //

comment: 17
//

// Font Size -
Increase
/
Decrease
/
Reset
Henrik Svensmark and several other leading climate scientists make an excellent case for cosmic rays and the solar magnetic field as the cause of global warming.No Longer Supported
In this excellent series of videos the case is made that cosmic rays and the sun's magnetic field are behind global warming. Henrik Svensmark presents very compelling evidence that when ever the sun's activity increases it`s magnetic field has a major effect on cosmic rays reaching the earth. As the magnetic field increases few cosmic rays reach the earth, and thus fewer clouds are formed, and thus increased warming. The sun's magnetic field has more than doubled in the last 100 years.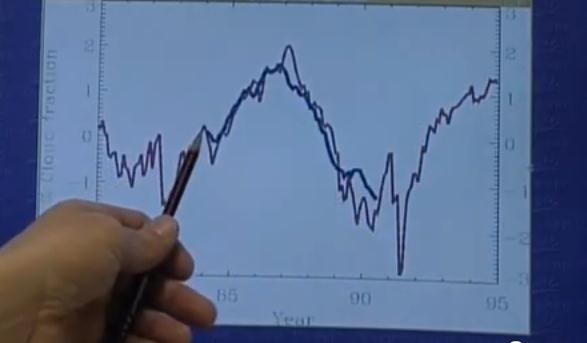 Part 1 of 5
Part 2 of 5
Part 3 of 5
Part 4 of 5
Part 5 of 5
h/t user: stopsmokingpot
Share or Bookmark this Article Using:
| furl

| reddit

| del.icio.us

| magnoliacom

| digg

| newsvine

| Stumble_it

| Facebook

| Google

| Fark

| Sphere

| Netscape

| Technorati

| Yahoo!

|
Add to Favorites and Additional Bookmarks:
GlobalWarmingHoax.com - Where the Truth Heats Up ™
Threads: 2133 | Replies: 982 | Views: 7074603