»
UAH Global Temperature Update for September, 2017: +0.54 deg. C


The Version 6.0 global average lower tropospheric temperature (LT) anomaly for September, 2017 was +0.54 deg. C, up from the August, 2017 value of +0.41 deg. C (click for full size version): The global, hemispheric, and tropical LT anomalies from the 30-year (1981-2010) average for the last 21 months are: YEAR MO GLOBE NHEM. SHEM. […]

»
The Monty Hall Problem: There Is No Correct Answer


A diversion from global warming topics. The simple little probability problem below has apparently b ...

»
The 11-Year Major Hurricane Drought: Much More Unusual than Two Cat 4 Strikes


Weather.com published an article noting that the two Cat 4 hurricane strikes this year (Harvey and I ...

»
Cracks in the Empire's Armor Appear


Yesterday brought widespread news coverage of a new "study" published in Nature Geoscien ...

»
Inevitable Disaster: Why Hurricanes Can't Be Blamed On Global Warming


Partly in response to the crazy claims of the usual global warming experts (Stevie Wonder, Beyonc ...

»
UAH Global Temperature Update for August, 2017: +0.41 deg. C


The Version 6.0 global average lower tropospheric temperature (LT) anomaly for August, 2017 was +0.4 ...

»
Houston Area Flooding Seen from Space


Today the skies cleared enough to see the huge amount of water flowing out of southeast Texas and Ho ...

»
Texas Major Hurricane Intensity Not Related to Gulf Water Temperatures


As the Houston flood disaster is unfolding, there is considerable debate about whether Hurricane Har ...

»
Why Houston Flooding Isn't a Sign of Climate Change


In the context of climate change, is what we are seeing in Houston a new level of disaster which is ...

»
Hurricane Harvey: 1 Million Hiroshima Bombs per Day


Mother Nature routinely deals with huge amounts of energy. In the case of hurricanes, some of the so ...

Posted by Anonymous
I would like to suggest you to use freeware OST to[more ...]
10/22 22:44

Posted by Anonymous
[ REQUIRES ADMIN APPROVAL ]
10/21 12:59

Posted by Anonymous
good article.. click
10/20 23:10

Posted by Anonymous
What you are doing deserves great praise, perhaps [more ...]
10/20 06:44

Posted by Anonymous
Thanks for the great site, here I found not only c[more ...]
10/20 06:36

Posted by Anonymous
A good and informative topic of this site, I belie[more ...]
10/20 06:35

Posted by Anonymous
I liked discussing this issue in your forum, I als[more ...]
10/20 06:33

Posted by Bella Swella
For long time, I have been looking for a conversio[more ...]
10/20 06:14

Posted by Maria Hirthe
Want to know to how to import email from Outlook t[more ...]
10/20 06:06

Posted by Anonymous
[ REQUIRES ADMIN APPROVAL ]
10/20 05:58

License Plate Frames
Support the Truth


"SKEPTIC"




"It`s Natural"




"Liberty"

* MORE *
Strong and durable metal license plate holder. Uses full color high resolution images. UV and Water Protection. Satisfaction Guaranteed

You can now visit us on your mobile phone! Simply goto http://GlobalWarmingHoax.com on your mobile phone or PDA to get started!
Al Gore Purchases Huge New Mac-Mansion
Admin
, Thursday 06 May 2010 - 21:23:09 //

comment: 12
//

// Font Size -
Increase
/
Decrease
/
Reset
The new Italian-style home has an ocean view, multiple fountains, six fireplaces, five bedrooms and nine bathrooms. Apparently it has no solar panels, no solar water heating, and no windmills. Photos below.No Longer Supported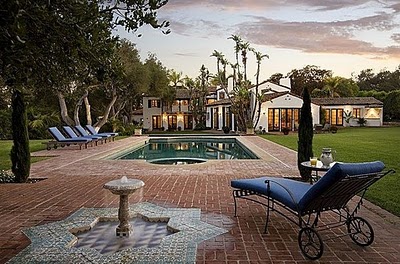 Apparently Al Gore has figured out that it pays to preach green, but it costs more than its worth to actually
be green
. Al and Tipper Gore have purchased yet another mansion. This one overlooks the ocean in sunny Santa Barbara, California, a couple hours north of Los Angeles. The mansion has several electrically pumped fountains, six carbon burning fireplaces, five huge bedrooms, and a whopping 9 bathrooms. We don't have the square footage for this house but it looks huge to us. Image what it costs in air conditioning. We don't begrudge Al Gore buying all the house he can afford but the hypocrisy seems a little thick.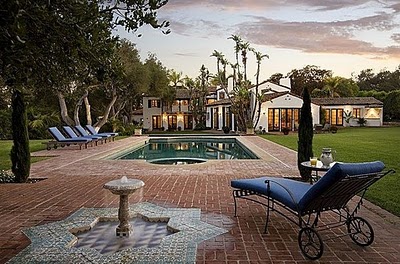 Al Gore already has a
10,000 square foot mansion
in Nashville, Tennessee and has previously come under fire when it was revealed that it used 12 times as much electricity as the average home in that area (also see the
comparison between Al Gore's Nashville mansion and George Bush's ranch
) . Al also flies tens of thousands of miles a year further making millions speaking and promoting his various green and carbon credit companies. The U.K. Telegraph speculated last year that Gore would become the world's first "carbon billionaire."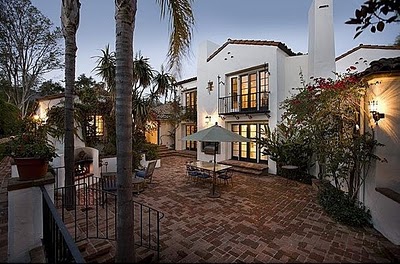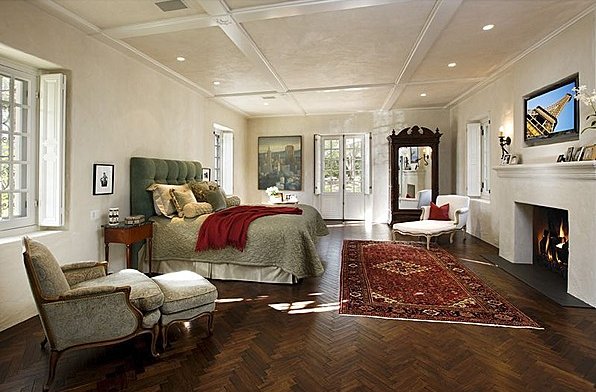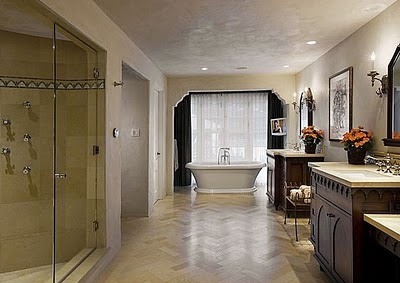 h/t's
Share or Bookmark this Article Using:
| furl

| reddit

| del.icio.us

| magnoliacom

| digg

| newsvine

| Stumble_it

| Facebook

| Google

| Fark

| Sphere

| Netscape

| Technorati

| Yahoo!

|
Add to Favorites and Additional Bookmarks:
GlobalWarmingHoax.com - Where the Truth Heats Up ™
Threads: 2281 | Replies: 1325 | Views: 7873110